GIFTS FOR HUMANITY
Every year Stuart Semple gives every single penny, 100% of the profits so that families that can't afford food, to heat their homes or even buy toys for their kids can have a Christmas full of love, warmth and dignity.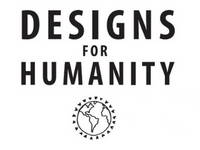 PAY IT FORWARD!
But wait, there's more! This year Stuart's going one step further by putting aside a limited number of the sets at a subsidised price. If you buy a set at the full price you'll be paying it forward by making it possible for someone to support an artist who may not be able to afford it.
We can't wait to see your happy faces unboxing this years goodies!
And don't forget to share with us what you make with them.
HAPPY HOLIDAYS!
---
Still unsure?
Perhaps one of the other gift sets will be perfect for your pal!
---
YOU'VE GIFTED OTHERS, NOW GIFT YOURSELF!
CLICK HERE TO CHECK OUT HOW TO HAVE
A KILLA KRISTMAS OF YOUR OWN!