JOIN US FOR #PINKTOBER
AND TRY THE WORLD'S PINKEST INK
 
31 PROMPTS TO TAKE YOU THROUGH THE MONTH
Every October thousands of artists come together to draw each day and share their work.
This year is no different and Stuart Semple has created a series of new inspiring prompts for everyone to work from.
Share what you make with #pinktober and watch what people create :)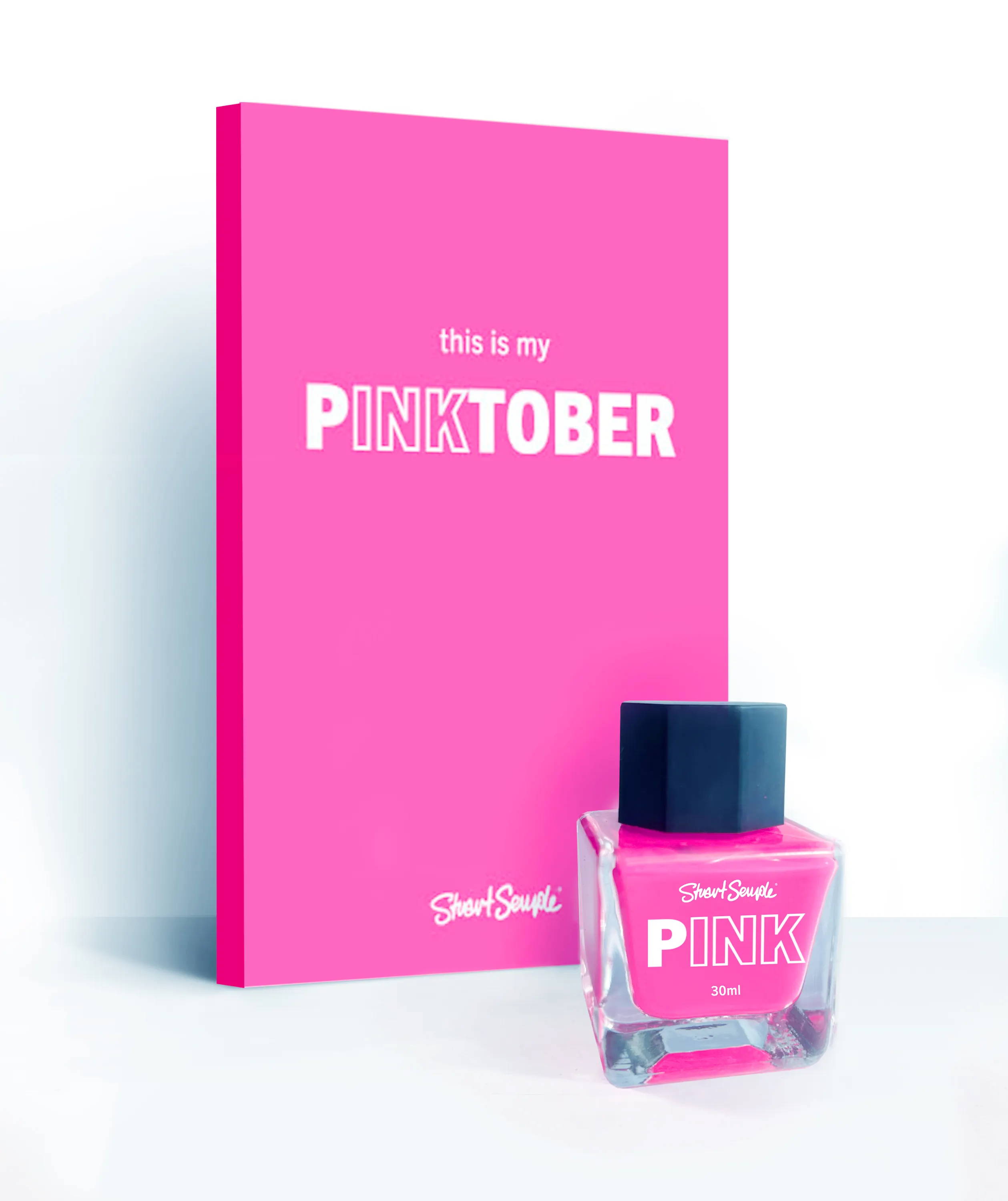 Limited Edition Pinkest Ink and Free Prompts Book
A community that draws together inspires each other
THE CHALLENGE: Starting on the 1st October, take the daily prompt below, grab what ever you've got to hand and make your mark.
Share your work with the community so we can all grow together
Or take it to the next level with the Pinkest Ink ever made, The Blackest and the Whitest.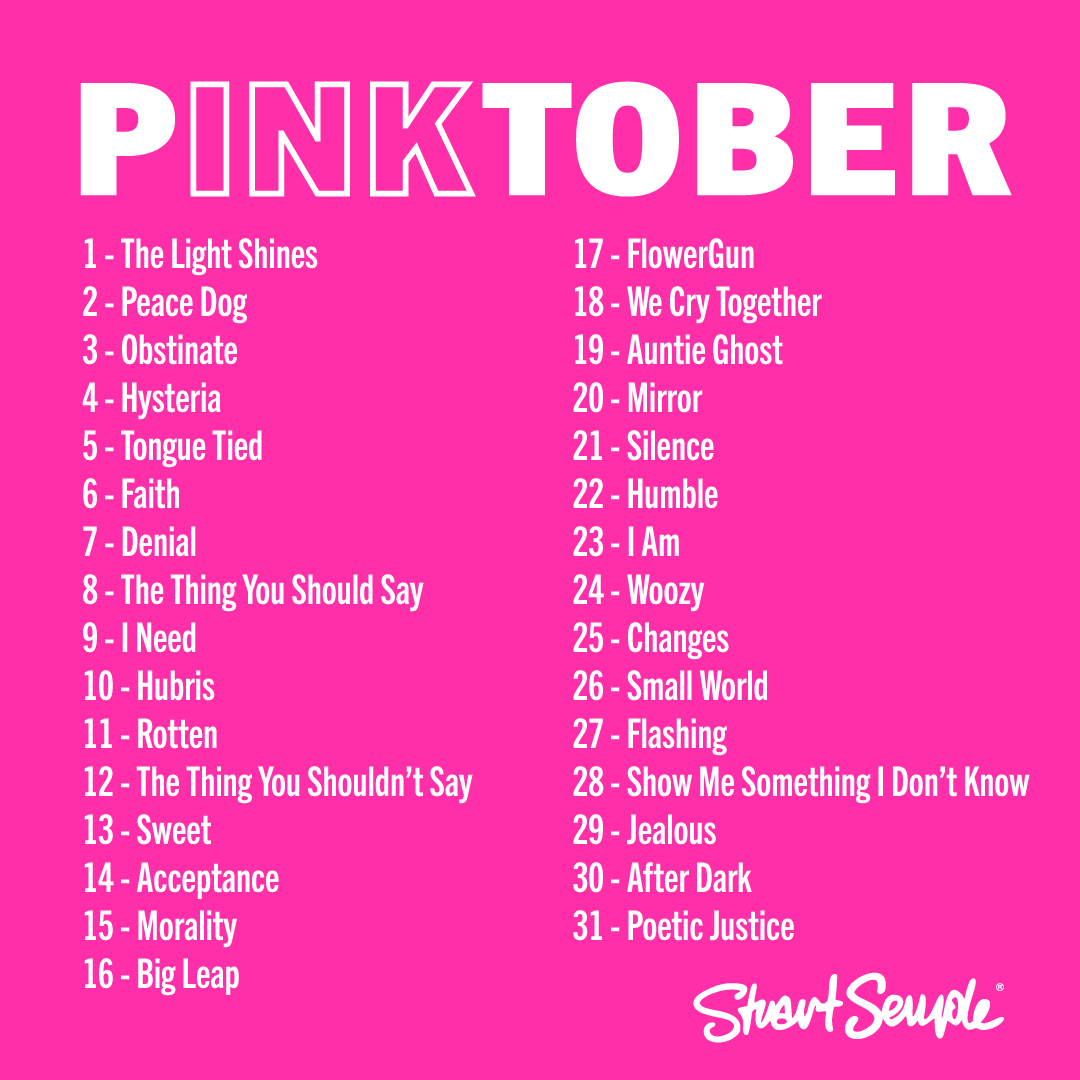 SHARE YOUR CREATIONS WITH #PINKTOBER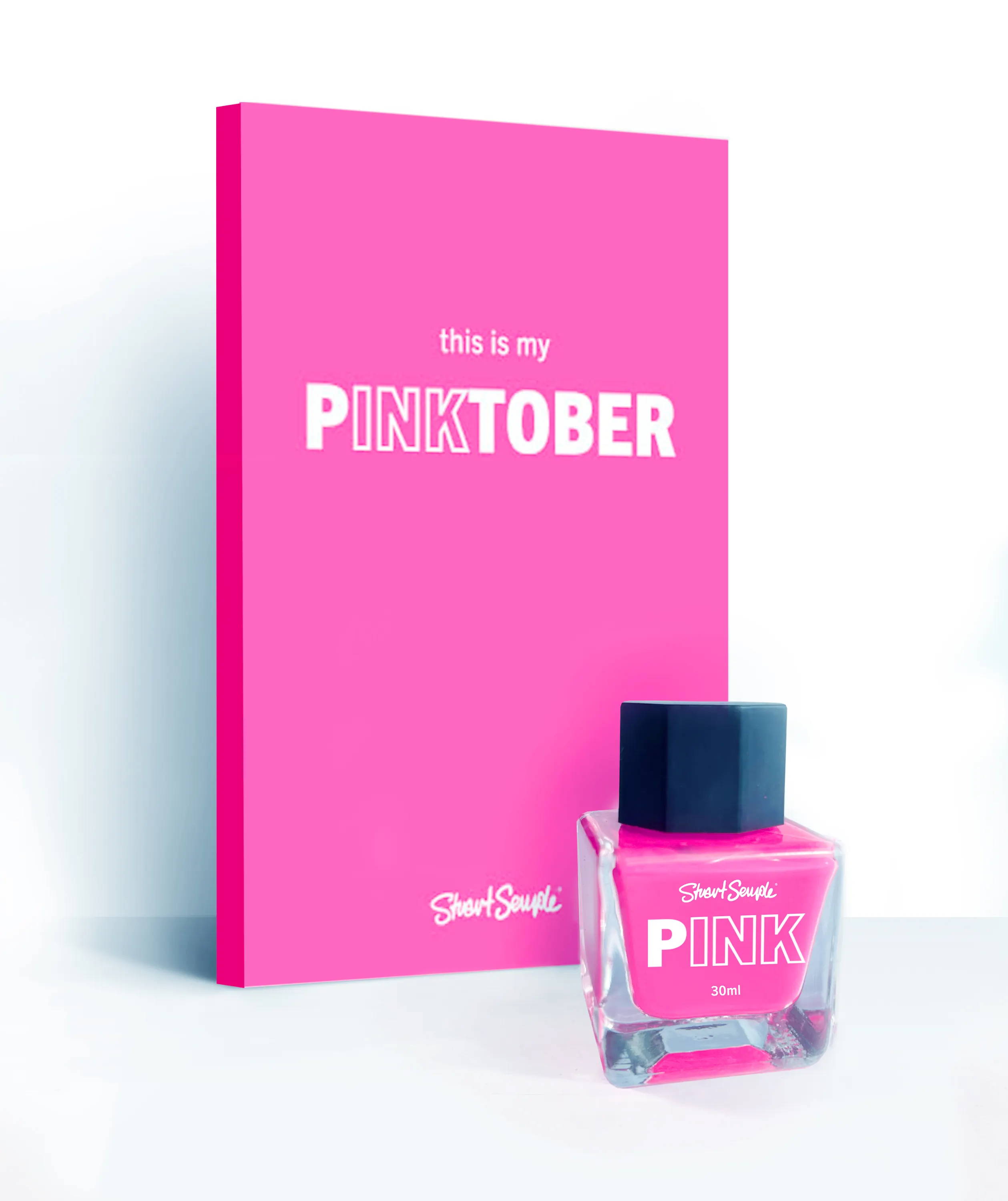 Limited Edition Pinkest Ink and Free Prompts Book
An extra bonus for this year's PINKtober, Stuart Semple will release a limited edition of the PINKY-est,
the INKY-ist, PINKEST PINK INK! Originally named P-INK!
You will receive your book along with your bottle of P-INK to set your creativity free.
PRE-ORDER YOURS NOW, SO YOU CAN CREATE THE INKEST INKY SKETCHES FOR #PINKTOBER!
Just like Stuart's others inks, this ink is amazing for pen and ink work, calligraphy, paint markers, and brush pens.
Enjoy using it, we can't wait to see your work.
PINKTOBER MATERIALS TO FUEL YOUR CREATIVITY